Six Character Plays - Two females and four males.
Peril of the Polls ... The scene is Valentine, Nebraska where Wally Wessell is running for reelection as Governor with wife Daisy and daughter Mina. he is opposed by Hugh Beast.

---
Five Character Plays - Three females and two males.
Alone on the Range ... Johnny Sterling is a brave young cowboy out to find The Rattler; the vile bandit who bushwhacked his pal. Before Johnny can bring justice to a lawless land he needs to solve a few other problems.
B Mine Forever ... Lovely Melody Moonstruck, her good friend Priscilla Poorhouse, and handsome hero Digger Malone, all own gold mines. the evil villain known as Blackie trying to obtain the mines by hook or crook (Mostly crook)?
By Hook or By Crook ... Wealthy tycoon Barton (Bat) Belfry, founder and owner of B. B. Buttonhooks International, has the same problem that many rich people have....he wants more wealth!
Case Closed ... Nice Guy Paul Pemberton is up to his neck in danger as sworn enemy, evil Smash Snarkley returns to try to wreck Paul's business and ruin his reputation forever!
Dangerous Curves Ahead ... Rick Reckless has developed an automobile that is so fast he is certain to win the big race. Rick's erstwhile rival, evil driver Crank Shaft, thinks otherwise!
Dangerous Waters ... Shady, evil, and dishonest villain Filmore Filcher uses various disguises and treacherous tactics to get his greedy paws on the Lovely Ranch, owned by beautiful Amy Lovely and her stalwart Aunt Aggie.
Foul Works at the Fireworks Factory... Sweet and gentle Sunny Dey is looking forward to a wonderful new life with Fenton Finefellow. Finefellow is a finefellow indeed and president of Fenton Finefellows Fireworks Factory.
Ghost of a Chance ... Smedly Flogharder owns everthing in town except the heart of beautiful May December, and she loves Todd McValiant. But Smedly is just getting started.
Goodbody's Gold ... Grammy Grumpree and her lovely daughter Sugar Goodbody own and operate the Earnest T. Goodbody Silver mine. Mr. Ignatz Fowler, a person of questionable scruples and evil purpose, plots to obtain the mine from the ladies .
Goodnight Goodheart ... Del Dunwright is a cowboy looking for honest work in a new-fangled world. At the Shady Oaks Rest Ranch he finds more than he was looking for. Prudence Goodhart, the lovely young ranch owner is on the verge of losing the family business.
Jenny Jones - Spy Catcher ... Evil spy Drat Gopherbreath is sending secret messages to his equally evil assistant, beautiful and dangerous H. D. Lamarr by means of letters to the advice column in the local newspaper.
Lights, Camera, Danger! ... Wally Wessel was once the puppet of evil politicians, but managed to help derail the crook's gravy train. Now Hollywood has come knocking to make a movie about the experience.
Menace At Midnight ... Evil mill manager Beau Bonik is after the promotion of a life time in the city of Excellence. All he needs to impress the big boss is the perfect bride. He decides to make one from scratch with Millie Sweetgum.
Mr. Meany Goes A-Courtin'! ... M. E. Meany is the meanest man in Antler Point and he is also the richest. Meany is used to getting what he wants and what he wants is the hatmaker's daughter Button Eversweet to be his bride.
Praried Treasure ... On board the riverboat "The Lazy Lady" evil banker Sirius Swindlemore and fearless river pirate Rex Flotsam are fighting a battle of good versus evil, and the hand pf Sweet and courageous Sally Everafter, whose sole mission in life is freeing her father from prison.
Robber's Roost ... Ma Quigley runs a haven for criminals in the remote hills north of the Dismal River. All outlaws are welcome as long as they share their loot with Ma. Slowpoke Jones always seems to have loot to share while Slippery Sam Sidewinderis always broke.
Showdown At Sundown ... Shady, evil and dishonest doin's are being done at Luke Lavender's Log Lodge. Luke Lavender's evil plan is to use sweet and innocent mail order bride Annie Pleasant to make a killing!
The Bankers Ours ... The roof is about to blow off the Oldergeezer State Bank when the bad guy, Wilberforce "Typhoon" Hotstove, moves in to take over the bank!
The Dastardly Director (Also known as Nickelodian Knaves) ... Dastardly silent movie producer Brimstone T. Lemmon's plan is to cheat Mr. Edison out of his equipment royalties and the fine people of Los Angeles into making his movies for free!
The Dean's Deception ... Sneaky Dean Mean, has a plan to become the big man on campus His evil scheme includes heartbreak for beautiful Professor Antoinette Antonym
The Hard Working Hardy Girl ... Rosie Hardy is a hard working Hardy Girl at the Hardy House. Rosie was orphaned as an infant and the women of the Hardy House adopted her and raised her as their own. Into her happy life comes the handsome painter Billy Charming, who has a secret.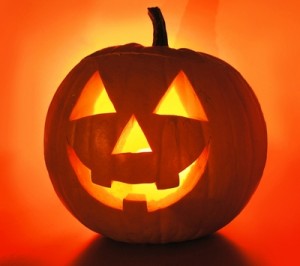 The Phantom Of Darkgrove ... Dottie and Dexter Darkgrove will do anything to insure that the lion's share of the Darkgrove estate goes to them. While son Aykroyd Darkgrove has his troubles with the law.
The Rose of Dismal Flats ... Sweet, innocent, Rose Hopemoore wants nothing more than to be a great actress like her mother but infamous producer Uriah Flackhacker has other plans for her!
The Scoundrel Of Dagger Gulch ... Preston Goodly, strong and true assistant territorial prosecutor is rushing to save the good people of Dagger Gulch from a great evil .
The Silent Treatment ... Harlowe Hovelmonger is having a very bad year. To balance his books and pay off his debts he intends to throw the lovely and talkative Bethany Angel into the street with her sister Lilith.

Three Tickets To Timberwolf ... Ma Luscious and her little band of thespians (actors, that is) have purchased three train tickets to the west to find their fortunes and a new life. Lucifer P. Bogus is anxious to get their property to open a den if inequity.
---